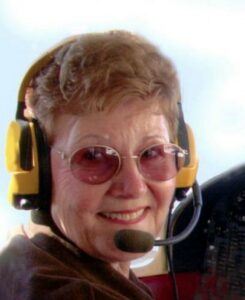 Spartanburg Pilot's Association President Don Morgan issued a statement on behalf of the Association earlier today concerning the formation of an Aviation Scholarship named for one of South Carolina's Icons in the aviation industry, Mrs. Annie Lee Babb Orr.
"Since Lee worked, lived and taught thousands to fly in the upstate, the recipient would be local. We would like to ask the Spartanburg Pilots Association members and friends for any monetary donations to support the efforts of this most worthwhile scholarship project."
The complete details are being worked out as of this writing, but we need to start with funding. For the next 3 monthly meetings, we will have a jar available for those of you who may wish to contribute or you may send a check with the memo Lee Orr Scholarship Fund to the Spartanburg Pilots Association – 500 Ammons Road – Spartanburg, SC 29306.