Subject: 20 years of todays
Greg Young submitted this photo and note: "This is a Navion two-ship flight from our base at David Wayne Hooks Memorial Airport (KDWH) to the Navion fly-in at Gillespie County Airport (T82) in Fredericksburg, Texas, on Oct. 14, 2022. My hangar mate, Kevin Domingue, is lead and I'm flying wing to get some air-to-air shots of my new bubble canopy."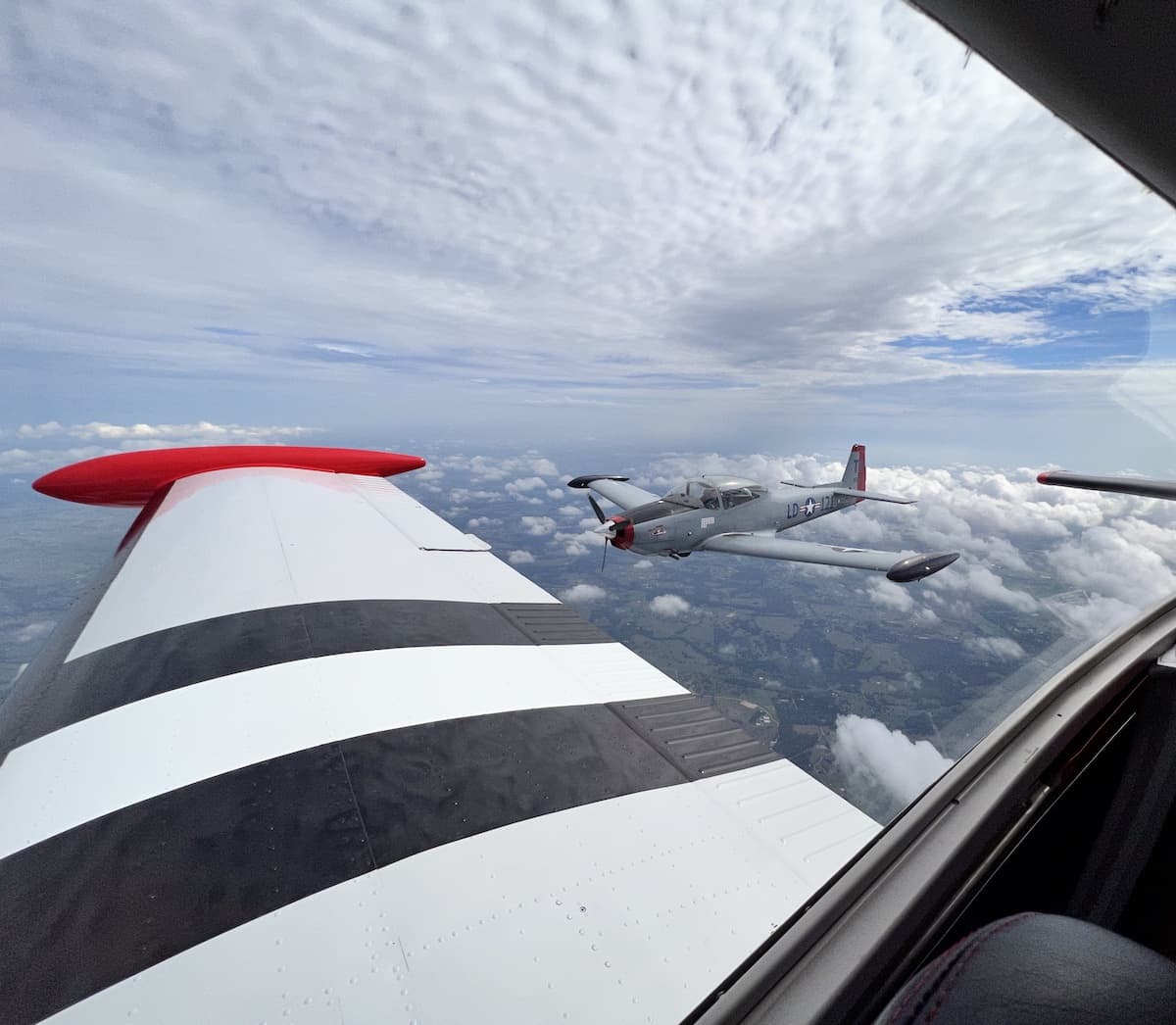 I believe the definition of "leave it better than you found it" should simply point to the Recreational Aviation Foundation.
Addressing that risk early is the National Air Transportation Association (NATA), which has updated its Safety 1st General Aviation Misfueling Prevention Program, a free, online training resource for pilots, line service professionals, and others involved in aircraft refueling.
"Our preliminary work has traced the outage to a damaged database file," FAA officials reported. "At this time, there is no evidence of a cyber attack."
The National Museum of the U.S. Air Force celebrates its 100th anniversary in 2023 as the world's oldest and largest military aviation museum.
Throughout the entire pattern we were ahead of the traffic but he was VERY close to our tail following behind us, with very little spacing. Our traffic alerting system was going off for the entire downwind, base, and final.