Subject: November 16, 2023 – Future aircraft demand poses serious labor shortage
Future aircraft demand poses serious labor shortage | Air Force accepts production model Red Hawk | First phase of construction wraps up at new Texas airport
Created for

[email protected]

|
Web Version
News for and about the general aviation community
SIGN UP ⋅

SHARE
ADVERTISEMENT

Boeing and Airbus predict demand for over 40,000 new aircraft in the next 20 years, necessitating a significant increase in aviation personnel across job roles. Boeing estimates that 2.2 million aviation personnel will be required in the next two decades to meet the demand for air travel and aircraft, with the aviation industry poised for substantial growth.
Full Story: Simple Flying
(11/15)
GET UP TO $3,000,000 OF LIFE INSURANCE WITH NO EXAM
• Full Aviation Coverage
• A+ Rated Insurance Carrier
• Very Competitive Rates for Pilots
• Knowledgeable Aviation Experienced Advisors
PilotInsurance.com or 800-380-8376
ADVERTISEMENT:
The first Boeing T-7A Red Hawk has reached the developmental testing stage with the US Air Force, an important milestone for the $9.2 billion program. The Air Force has confirmed delivery of the first production T-7A.
Full Story: Air Force Technology (UK)
(11/10)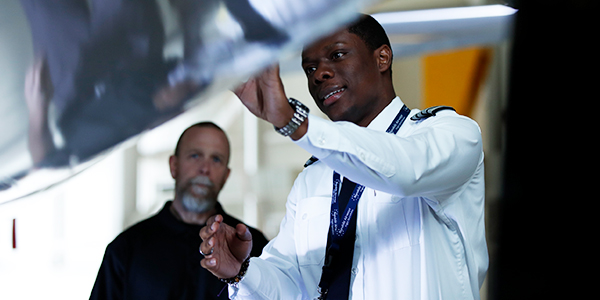 With upgraded pay and benefits, plus a chance to earn up to $100k in sign-on bonuses. Apply today
ADVERTISEMENT:



A grand opening is scheduled to be held today at Chennault Airfield in Conroe, Texas, a former crop duster dirt airstrip abandoned for decades. The first phase of the airfield's development is nearly complete and includes a 3,100-foot runway, a main hangar for Chennault Aviation Academy and airport infrastructure.
Full Story: General Aviation News
(11/14)
| | Desktop Model of Your Airplane – have your aircraft recreated into a custom-built desktop model. Your airplane, your paint scheme, logos, registration number, antennas, and all the fine details that make your airplane unique – even clear windows with your custom matching interior and instrument panel. Perfect for any pilot or aircraft owner. Custom-manufactured and precisely-engineered to YOUR specifications. Visit our website or call (866) 580-8727 / +1 602.635.4646. |
| --- | --- |
ADVERTISEMENT:
Opposition to proposals to transfer captured greenhouse gases via pipelines could curb efforts to develop sustainable aviation fuel, experts say. Nebraska-based Navigator CO2 Ventures has canceled a pipeline plan, and two others are negotiating public resistance and regulatory hurdles. "Without carbon capture and storage, conventional ethanol does not have a pathway into SAF under today's policies," said Valero Energy executive Homer Bhullar.
Full Story: Reuters
(11/14)
AssuredPartners Aerospace
AOPA's partner for aviation insurance, is also in the business of developing strong, lasting relationships. As your partner, we provide a thorough review of your options and offer a choice of quality comprehensive policies from top rated companies. It's what we call Power through Partnership. Get your FREE quote today!
ADVERTISEMENT:
At only 18 years old, Diesel Yarger, a high-school senior in Laurel, Mont., has already attained his private pilot license, along with multiengine, instrument, commercial and flight instructor ratings. Yarger is about to start giving flying lessons, becoming one of a small number of teenagers to serve as certified flight instructors in the US.

Full Story: KTVQ-TV (Billings, Mont.)
(11/9)
Fifteen students at B.C. Rain High School in Mobile, Ala., are in the process of building an airplane as part of the school's Aviation and Aerospace Academy. The hands-on project has been funded by a $350,000 state grant.
Full Story: WPMI-TV (Mobile, Ala.)
(11/13)
Many mechanics consider the Federal Aviation Administration definition of "standard parts" to be limited to hardware with a military number, which can lead to missing many options that can reduce the cost of certain repairs or upgrades.
Full Story: AOPA Online
(11/9)
Considering an aircraft purchase? This five-step process can help you avoid turbulence.
Full Story: AOPA Online
(11/3)
Instinct is a marvelous thing. It can neither be explained nor ignored.
Agatha Christie,
writer
Since 1939, AOPA has protected the freedom to fly by creating an environment that gives people of all ages an opportunity to enjoy aviation and all it has to offer. AOPA is the world's largest community of pilots, aircraft owners and aviation enthusiasts with representatives based in Frederick, Md., Washington, D.C., and seven regions across the United States. The association provides member services including advocacy at the federal, state, and local levels, legal services, flight training and safety programs, and award-winning media. AOPA specializes in making aviation more accessible to everyone. To learn more, visit www.aopa.org.
| | | |
| --- | --- | --- |
| Advertise in Aviation eBrief | | |
SmartBrief, a division of Future US LLC ©
Full 7th Floor, 130 West 42nd Street, New York, NY, 10036