Subject: The attack of the white Cessnas
Glenn Brasch, the man behind AirportCourtesyCars.com, typically spends a few weeks every year volunteering at the Recreational Aviation Foundation's Ryan Field (2MT1) in Montana. Here are a few photos he snapped of visiting airplanes that captures the rising moon and the early morning fog.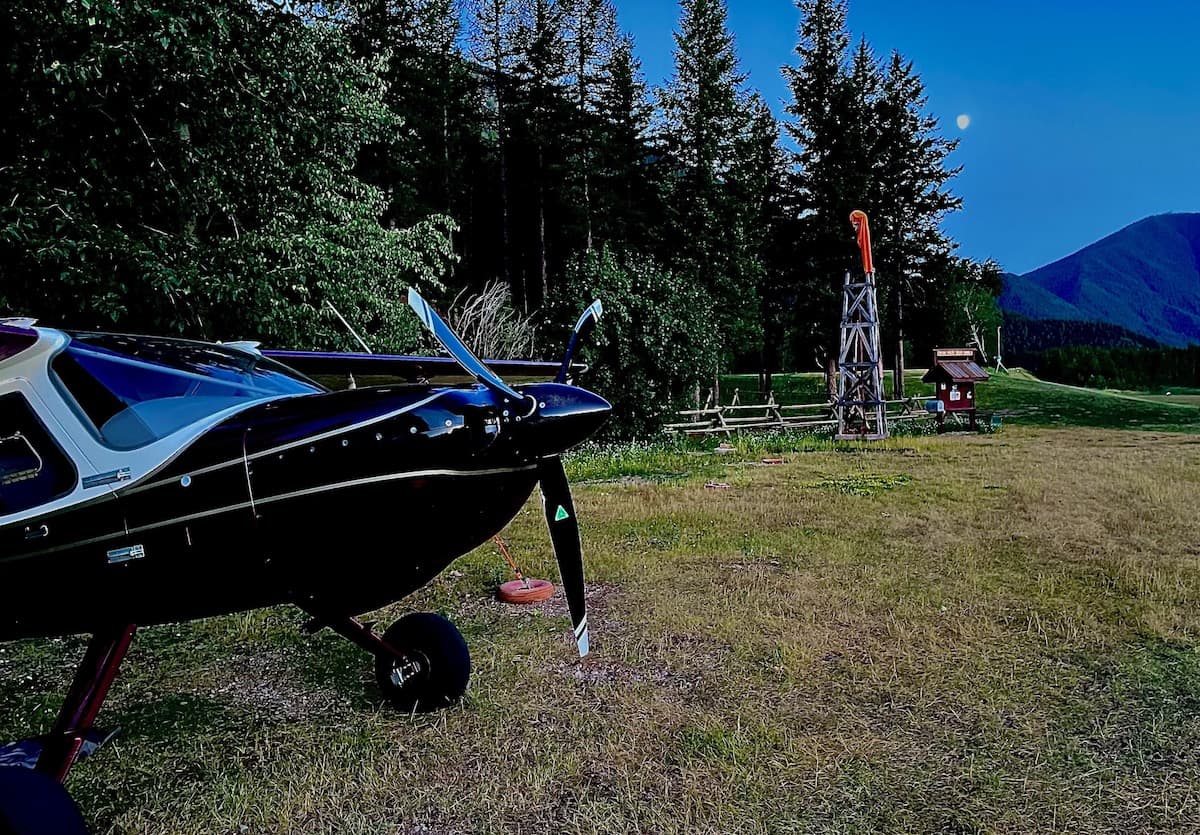 There are white Cessnas all over the sky. It's almost impossible to tell who is where and what their intentions are because a variety of voices are identifying themselves identically.
Unlike some other airport noise mitigation programs that look to punish pilots, this one looks to recognize "outstanding operators" by awarding them points for voluntarily adhering to the rules, according to airport officials.
A thermodynamic chart such as the Skew-T log (p) diagram is the best-kept secret in aviation for general aviation pilots who want weather guidance for preflight planning, according to Dr. Scott Dennstaedt.
After a hard landing ripped off the landing gear, an upset co-pilot "got up from his seat, removed his headset, apologized, and departed the airplane via the aft ramp door," according to the preliminary report from the NTSB.
When the AP would not disengage I pushed the disengage button on the yoke. When that didn't work, I pulled the circuit breaker to the autopilot. That didn't work either, the servos refused to release.