Daniel Smith submitted this photo and note: "Overnight parking in the yard at Boonville Airport (26NC) in North Carolina for this 1940 Piper J-5A."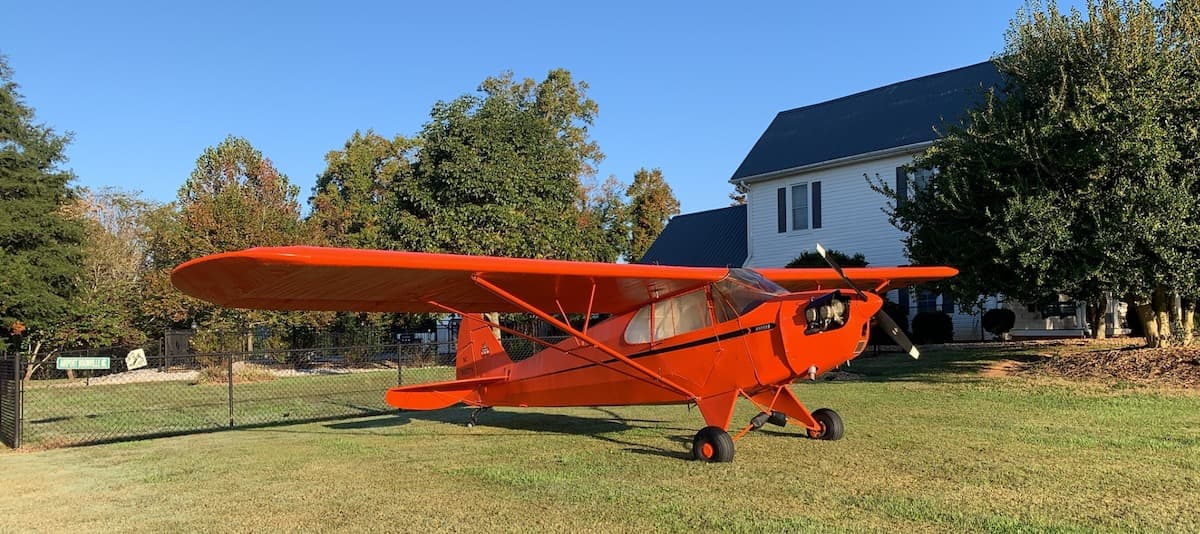 When breaking in, the best I've ever achieved was maybe 11 or 12 hours on a quart of oil. Now I'm down to a quart every three hours. The oil gets black fast.
In the future of farming, cameras could spot birds feeding on crops and launch drones to drive off the birds, then return to watch for the next invading flock. All without a human nearby.
The Flight Simulation Association will hold its 2023 FlightSimExpo June 23-25, 2023, at the Lone Star Flight Museum at Ellington Airport (KEFD) near Houston, Texas.
The update delivers a digital PFD where pilots can view and process information about aircraft attitude, navigation, and radios to the AI-based simulator for aviation communications and radio procedures training.
The pilot's failure to remove the seat belt used as a flight control lock from the aft cockpit control stick before takeoff, which resulted in a loss of control during takeoff and collision with terrain.
—