Subject: Forecasting turbulence in the search for a smoother ride
Larry LeRoy submitted this photo and note: "My 1968 Cessna 180 on Edo floats on Lobster Lake in Maine. I landed on the lake to check up on a couple of canoes that were waving what I thought was a distress signal. Ended up they were friends who recognized my plane and just wanted to say hi. This was a picture they later sent to me."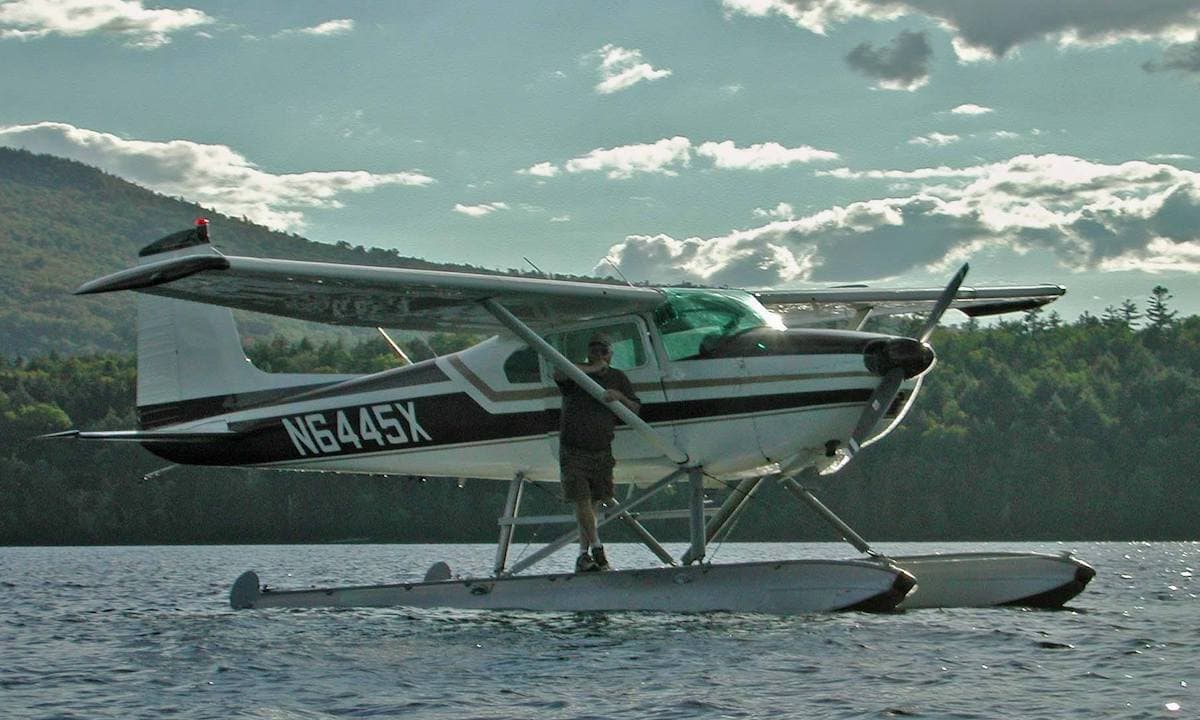 Combining the automated reporting from the more than 1,000 aircraft, PIREPs, and radar information, the hourly GTG forecast — which is updated at 15-minute intervals — produces a "nowcast."
Across the United States, more than 23,000 young people participate in CAP's cadet programs.
Pilots submit speed handicaps to the nearest nautical mile per hour and fuel estimates to the nearest 10th of one gallon for the aircraft they will be flying in the Okie Derby. The winner is the pilot who flies the closest to their speed and fuel estimates.
A Supplemental Type Certificate (STC) has been approved to replace McCauley propellers on Mooney M20M/TLS/Bravo aircraft with Hartzell Propeller's 75-inch diameter three-bladed aluminum props. Airplanes covered by the STC are powered by TIO-540-AF1A and TIO-540-AF1B Turbocharged Lycoming Sabre engines.
The pilot's failure to maintain adequate clearance from a parked airplane while taxiing. Contributing to the accident was the parked airplane's position over the double-yellow taxiway edge lines and into the taxiway object-free movement area.
—