Subject: Two pilots, two very different paths
KT Budde-Jones submitted this photo and note: "Stallion 51's Crazy Horse and a feathered friend waiting to go flying on a fine Florida morning at Kissimmee Gateway Airport (KISM)."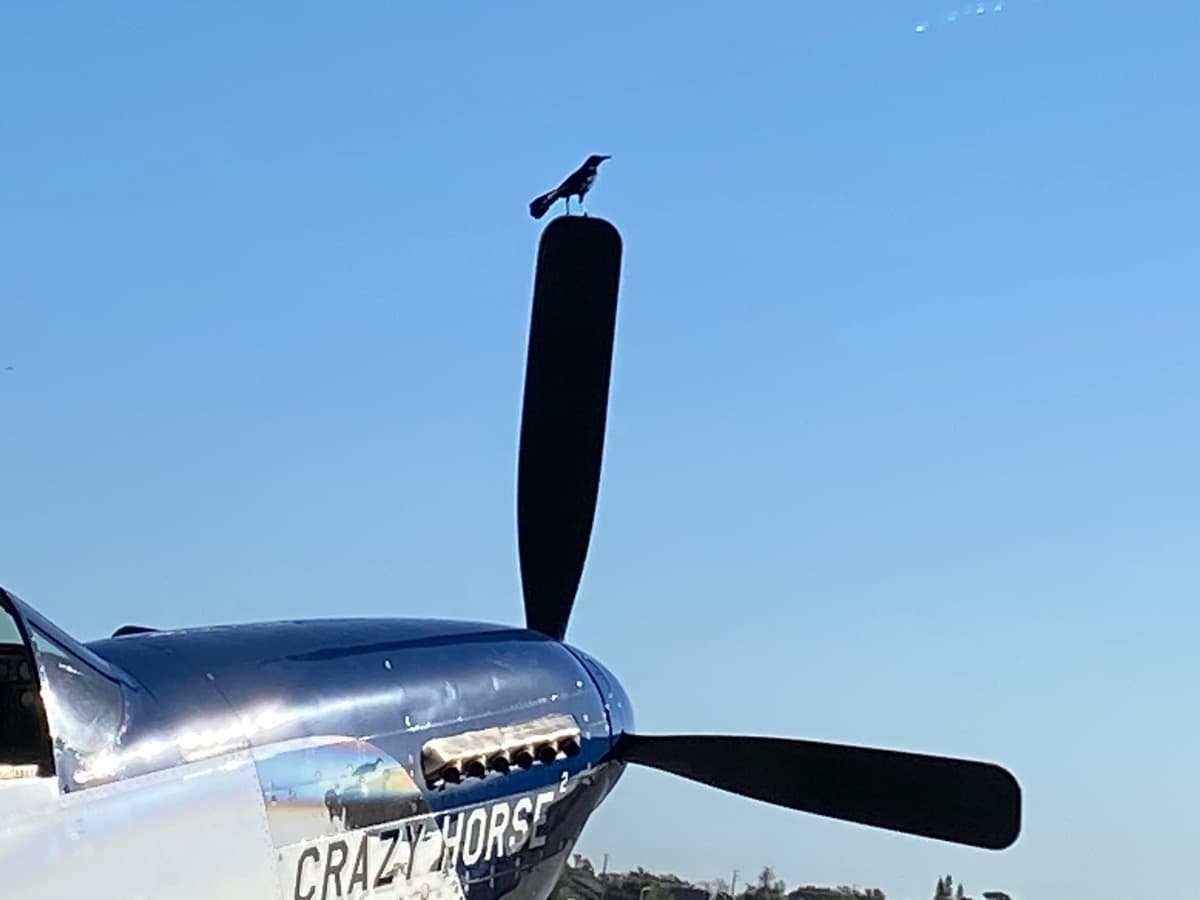 Mike's story is inspiring and is the type of story that should get much more attention.
"We began by completely reimagining what a general aviation engine should be," said Christopher Ruud, CEO. "And the result is that we now have a certified engine that is a game-changer. It's been a long time coming but, in engineering, simple is hard. However, this engine's performance, simplicity, and reliability have made it worth the time and the investment, as it is truly 'Power Reimagined.'"
Bipartisan legislation to improve the Notice to Air Mission (NOTAM) system has received near-unanimous Congressional approval.
"From flying cancer patients to treatment and air ambulance operations to water rescues and even saving threatened animals, aviation has a long, notable history of being used for the public good — often by people who volunteer their time and aircraft to make it happen," said Rick Larsen, EAA's vice president of communities and member programs.
The pilot's loss of directional control when his foot became stuck on a protruding bolt in the airplane's floorboard.